RCS – Regulatory Compliance Specialist
Our study guide for this certificate teaches you how to manage correspondences with regulators, implement regulatory requirements, communicate with business lines to identify responsibilities and prepare action plans, and conduct examinations and reporting.
This program also explains the scope of the Compliance function compared to Internal Audit and Risk Management and provides you with the best practices regarding the location of the Compliance Department within the institution's organisational structure.
This program will teach how to manage regulatory compliance in a risk-based approach and implement the latest technologies and tools to monitor and report compliance risks and violations effectively.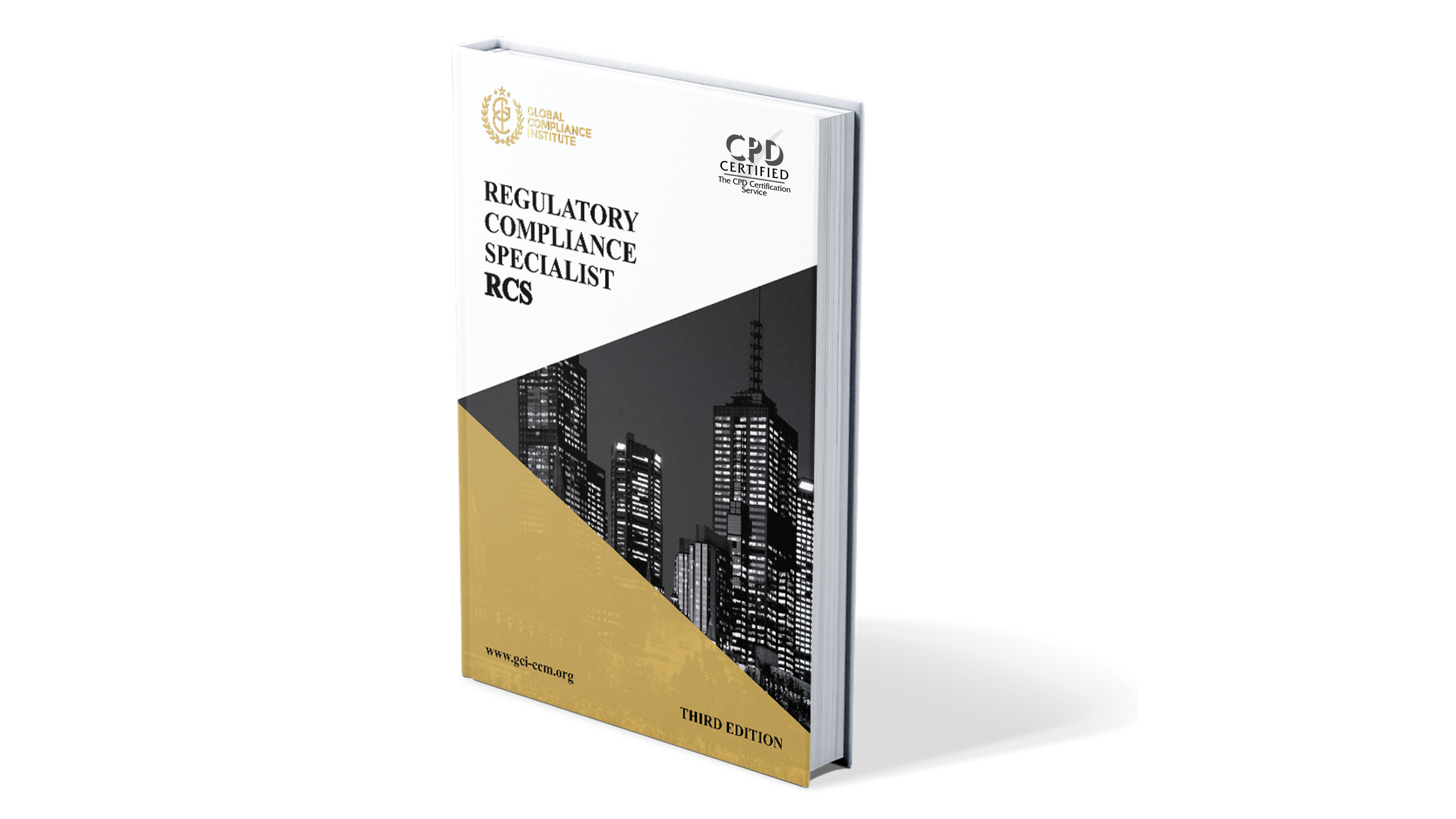 Program Price USD 499 covers:
One-year membership, access to the candidate portal where you can download the program study guide, undertake the practice questions, Schedule your online proctored exam. And E-Certificate and verifiable digital badge when you pass the assessment; GCI also offers one exam retake for free.
Enrol today to become a Certified Regulatory Compliance Specialist (RCS).