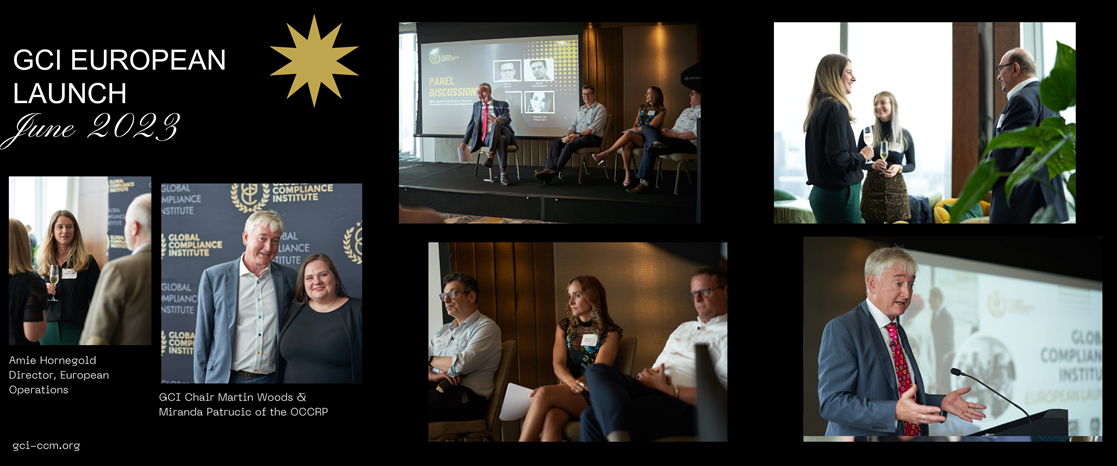 We were delighted to welcome delegates and speakers at our GCI Europe Launch on 28th June. The wonderful Miranda Patrucic of the OCCRP shared her stories around her work to expose financial crimes around the globe.
GCI Chair Martin Woods was a brilliant host and guided an insightful conversation with our panel guests Marta Lia Requeijo, Dr Mario Menz, PhD and Nick Mathiason.
It was a fantastic afternoon of inspirational stories, important discussions and networking and we look forward to working with and supporting our partners and students in the European region.