It all starts with MARKETING, proceeds to TERMS AND CONDITIONS (T&Cs) of business, and should ALWAYS be one in which we simultaneously protect legitimate customers, whilst frustrating the bad guys. There is an emphasis upon looking at the T&Cs of business through an AML lens.
'Know your customer' – This is a big part of customer communications. KYC started as an anti-money laundering (AML) initiative in the financial industry with Regulators insisting that banks establish a customer 'due-diligence' process that would ensure that all accounts could be traced back to the entities / companies and people that owned them.
The purpose was to make it difficult to establish a business to re-purpose money from illegal activity via legitimate commercial activity.
But while the banks focus on AML regulation, they often miss the opportunity to know their customer, and serve their customers in the appropriate manner.
Over the past few years people have really missed that face to face engagement with family, friends, businesses, their banks and so on. And as we're coming out of the pointy end of the COVID-19 pandemic, people are looking to engage in person again so getting personal with customers should be a key part of a bank's communication strategy.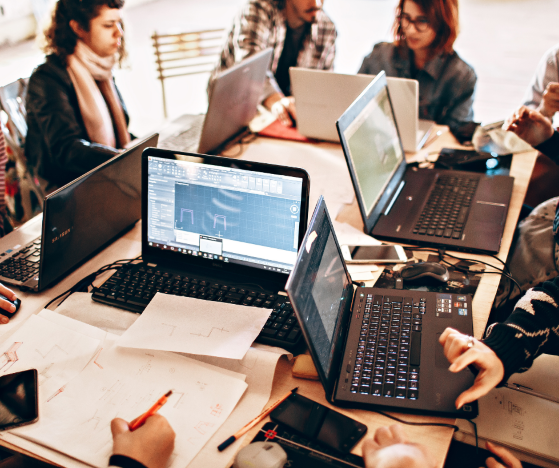 Along with an increased reliance on digital communication tactics such as emails and SMS messages, banks have to find ways to make it personal again … to keep their customers engaged … and also to make it easier to detect any suspicious transactions or activities.
So in that vein - Our top tips around how you can improve your communication with customers…
You need to close the gap between how you communicate with your customers and how they prefer to receive communications – find out what it is they want and make sure you are delivering it
Know what is important to your customers – Are they older and might prefer a phone call? Are they young and only want to see an email? Keep check of what your customer prefer and tailor accordingly.
Build your communications around what is important to your customers – are they interested in the latest balance transfer rates, low home loan rates, special offerings to existing customers and so on – Know Your Customer… and make sure you're delivering what they want.
Remember, high-quality service (whether in-person, on the phone, or via text) still matters.
Use communication platforms appropriately. Email, text, advertising, apps, etc., all share a common goal — communication and engagement — they each approach the goal uniquely – find what works best for your and use that.
Till next time